Why Choose Us?
Flexible Hours
Highly Experienced
Attention To Detail
Dedicated To Client Satisfaction
Fellowship Trained Therapist On Staff
Outpatient Orthopedics Sessions
Full Hour Evaluation
Hands On Approach
No Prescription Required
On-Site Gym
Only One Patient Scheduled For Every Half Hour
Certified Manual Therapist
Vestibular Rehabilitation Offered
Business Hours
| | |
| --- | --- |
| Day | Hours |
| Monday | 7:00 AM to 7:00 PM |
| Tuesday | 7:00 AM to 7:00 PM |
| Wednesday | 7:00 AM to 7:00 PM |
| Thursday | 7:00 AM to 7:00 PM |
| Friday | 7:00 AM to 5:00 PM |
| Saturday | 8:00 AM to 11:30 AM |
| Sunday | Closed |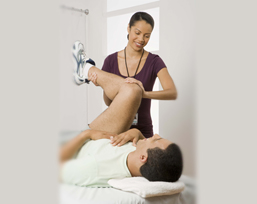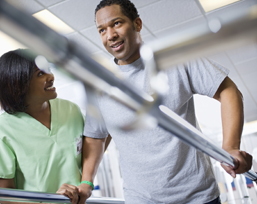 Physical Therapist in Florham Park, NJ
If you're having issues with your joints, muscles, nerves, or bones, you should contact JointCare Physical Therapy for a Florham Park, NJ, physical therapist. Physical therapy can dramatically relieve pain, improve mobility and strength, and increase your productivity. Here in our clinic, we offer a wellness- and preventative-based approach that will both relieve your symptoms and improve your general health so as to avoid further physical complications.
When you come in, our highly experienced staff will perform an extensive evaluation of your medical history and consult with you about your pain issues and treatment goals. We'll then perform a physical examination in order to detect for neuro-muscular and functional problems. Before treatment, we'll inform you of all the options available to you so that you can choose a plan you can be comfortable with. We're committed to your satisfaction, and we'll offer you:
Respect at all times from our staff
Information about practice policies
Accurate detailed treatment information so that you can give informed consent
For a Florham Park, NJ, physical therapist, choose JointCare Physical Therapy. With our full-hour evaluations, hands-on approach, and dedication to patient health, you'll receive the attention and care that you need. Call our office today to schedule your appointment.
Contact Us Today
973-660-1000
We accept the following payment methods:
In-Network Provider For Most Insurance Plans