Why Choose Us?
Flexible Hours
Highly Experienced
Attention To Detail
Dedicated To Client Satisfaction
Fellowship Trained Therapist On Staff
Outpatient Orthopedics Sessions
Full Hour Evaluation
Hands On Approach
No Prescription Required
On-Site Gym
Only One Patient Scheduled For Every Half Hour
Certified Manual Therapist
Vestibular Rehabilitation Offered
Business Hours
| | |
| --- | --- |
| Day | Hours |
| Monday | 7:00 AM to 7:00 PM |
| Tuesday | 7:00 AM to 7:00 PM |
| Wednesday | 7:00 AM to 7:00 PM |
| Thursday | 7:00 AM to 7:00 PM |
| Friday | 7:00 AM to 5:00 PM |
| Saturday | 8:00 AM to 11:30 AM |
| Sunday | Closed |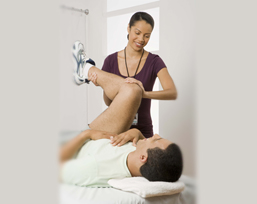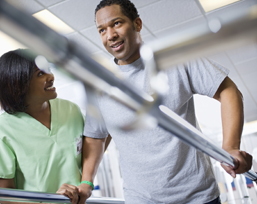 Exercise Therapists in Florham Park, NJ
It's no secret that being physically active can impact your overall health. At JointCare Physical Therapy, we  offer unique exercise therapy services designed to help you look and feel your best.
A Path to Physical and Mental Rehabilitation
Being physically active doesn't mean you have to be a runner or play a sport. Exercise can come in a variety of forms, and it can be a key component of improving your mental and physical health. At JointCare Physical Therapy, our exercise therapists are eager to help those in Florham Park, NJ improve their physical fitness levels, maximize their physical abilities, and also find a calming and relaxing way toward improved mental wellbeing.
Don't be intimidated by the idea of exercise. With the right therapy program, you could be on your way toward feeling better physically, mentally, and emotionally. Call us today for more information about our exercise therapy programs or to schedule your consultation.
Contact Us Today
973-660-1000
We accept the following payment methods:
In-Network Provider For Most Insurance Plans