Why Choose Us?
Flexible Hours
Highly Experienced
Attention To Detail
Dedicated To Client Satisfaction
Fellowship Trained Therapist On Staff
Outpatient Orthopedics Sessions
Full Hour Evaluation
Hands On Approach
No Prescription Required
On-Site Gym
Only One Patient Scheduled For Every Half Hour
Certified Manual Therapist
Vestibular Rehabilitation Offered
Business Hours
| | |
| --- | --- |
| Day | Hours |
| Monday | 7:00 AM to 7:00 PM |
| Tuesday | 7:00 AM to 7:00 PM |
| Wednesday | 7:00 AM to 7:00 PM |
| Thursday | 7:00 AM to 7:00 PM |
| Friday | 7:00 AM to 5:00 PM |
| Saturday | 8:00 AM to 11:30 AM |
| Sunday | Closed |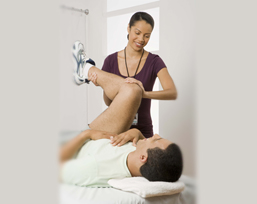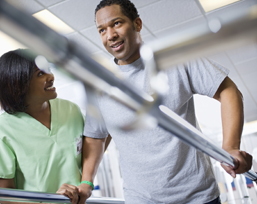 Skilled Physical Therapist in Florham Park, NJ
JointCare Physical Therapy is a Florham Park, NJ, physical therapist that offers you a hands-on approach to resolve pain or mobility issues. Whether you've suffered a traumatic injury or areexperiencing back or neck aches, it's important to have those issues examined before they worsen or spread. Our therapy techniques can both relieve pain and stimulate your body's natural healing processes.
With years of experience attending to a variety of issues with joints, tissues, and bones, we're confident that we have the skills and knowledge not only to resolve pain problems but also to improve your mobility and function. When you work with us, you'll find a therapist who can understand your specific goals or desired outcomes and take them into consideration when designing a treatment program. You'll benefit from our:
Attention to detail
Flexible hours
On-site gym and modern facility
Don't wait to contact JointCare Physical Therapy for a Florham Park, NJ, physical therapist who can provide real solutions to your issues before they get worse. We're passionate about our mission to heal and restore, and we look forward to working with you. Call us today to schedule an appointment or to learn more about how we can help ease your pain.
Contact Us Today
973-660-1000
We accept the following payment methods:
In-Network Provider For Most Insurance Plans